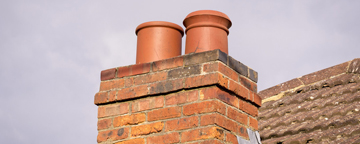 Customer satisfaction is our priority
"Luke arrived exactly on time gave me options on what could be done and I had my written quotes by email within a couple of hours his work was very neat and thorough and he used his initiative to deal with unexpected problems whilst keeping me informed.
A really good professional job I would thoroughly recommend his work."
- Sue Taylor
To read more customer feedback, read the testimonials.
Let the specialists take care of your chimney
If you are worried by the condition of your chimney Aline Roofing Ltd. are here to help. At Aline Roofing Ltd. we deal with chimney repairs and chimney maintenance, whether it be cleaning or repointing a chimney in a poor state of repair can be a hazard to householders - in extreme circumstances it may fall from the roof or through the roof of a property, endangering life. Aline Roofing Ltd. are here to make sure your chimney is safe and well maintained, at a competitive and cost-effective price.
Keep your chimneys working properly with our services
Chimney maintenace
Repointing
Removal of dangerous or obsolete chimney stacks
Rebuilding
Brickwork
Addition of chimney protectors and flues
Contact the specialists for chimney work and roofing services
With years of experience and knowledge in roof repairs and chimney works, Aline Roofing Ltd. will help you with services when you are in urgent need. For a free quote speak to our qualified roofers today!
Is your chimney giving you cause for concern?