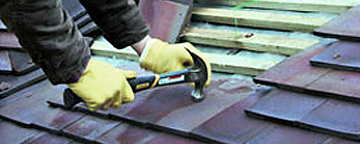 Reliable, high-quality work
"I have employed Aline Roofing Ltd. on several jobs to date and have recommended them to friends and family, who have also found them to be very conscientious with superb work ethics. They do an extremely good job with quality materials and leave the site in a clean and tidy condition after they have finished."
- John, Worcestershire
Trustworthy, knowledgeable roofer
"Fabulous job. Neat and tidy worker. Finished flat roof looks brilliant. I will recommend this company."
- Gail, Worcestershire
"After contacting Luke he viewed the job the same day, & after a few days he had re-roofed the garage to superb professional standard. Luke was very courteous & friendly and I would certainly recommend him to anyone."
- Graham, Worcestershire
Brilliant job was prompt and professional
" I would not hesitate to recommend Aline Roofing Ltd. Services."
- Raymond, Worcestershire
"Luke has done work for us before. Turns up when he says he will, explains all needed, completes and cleans up too! 10/10 every time."
- April, Gloucestershire
See what our customers have to say about our roofing services
"Just had some roofing work carried out by Aline Roofing Ltd. and I am delighted with the result. Initially the roof was cleaned and checked for any cracked tiles etc. Some tiles and ridges needed to be replaced and the work was duly completed to a very high standard with a minimum of fuss and disturbance, leaving no mess for me to clean up afterwards. Overall an excellent job by Luke. The work was completed on time and within the quoted price. Aline Roofing Ltd. offer a friendly and reliable service and I would not hesitate to use their services again and also recommend them to my friends."
- Ian F – Aston Somerville (Broadway)